We have all the equipment needed to get the job done right.
From small residential work to large commercial clean-ups, having the right tools for the job is essential!
"Aerial Lift"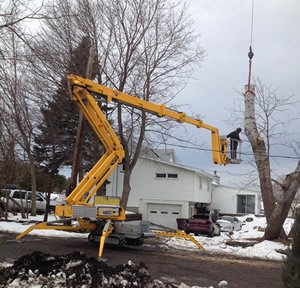 Here at J.M. Tree Service we are the exclusive owners of an aerial work platform, also known as a tracked lift. The lift is on tracks and is 3'8″ wide and allows us to work up to 82′ high. The advantages of this equipment are as follows: Although we do own and utilize bucket trucks for many jobs, the tracked lift is able to go across open lawns with minimal ground depression. Due to the unit being self propelled and being on tracks it puts down the equivalent ground pressure as a person walking across the lawn. This allows us to get in and out of a job without leaving deep ruts or depressions (like our bucket truck would). The other major advantage of utilizing this piece of equipment is that it 's compactness in travel mode (when it is being driven into position) allows us to access trees in an area of a property a bucket truck could never get to. This allows us to operate in not only a safer , but also a more efficient capacity then if we were engaging in climbing operations. This unit can also negotiate up and down as well as side slopes on the property. It can be set up for work on up to a 22 degree incline in any direction. Again, this allows us to utilize the aerial work platform in places a bucket truck would not be useable.

"CRANKY the Crane"
At J.M. Tree Service we personally own a truck mounted crane that has a 30 ton capacity and 115′ of boom height which on certain jobs can greatly aid in the safety and efficiency of the task at hand. We are able to lift large sections of the tree from the top sections working our way down and move these sections through open air space to a preselected drop zone where they are lowered slowly under our complete control and laid down for processing.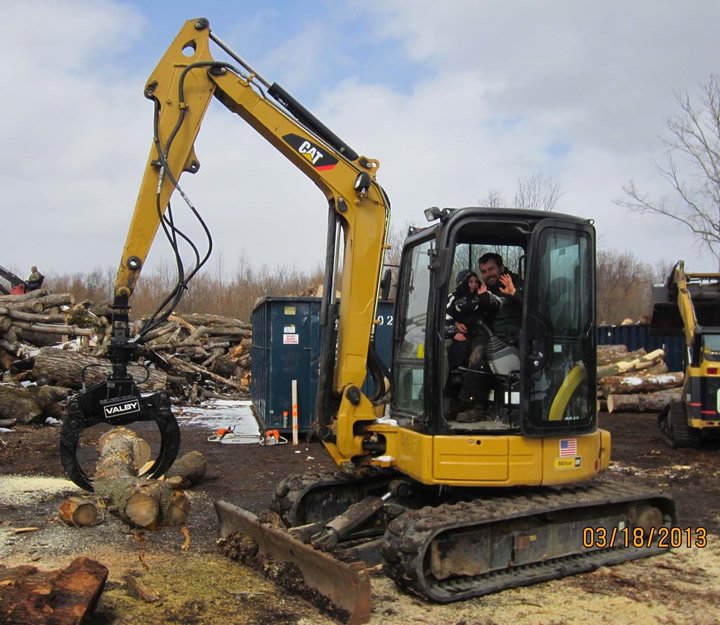 "Mini Excavator"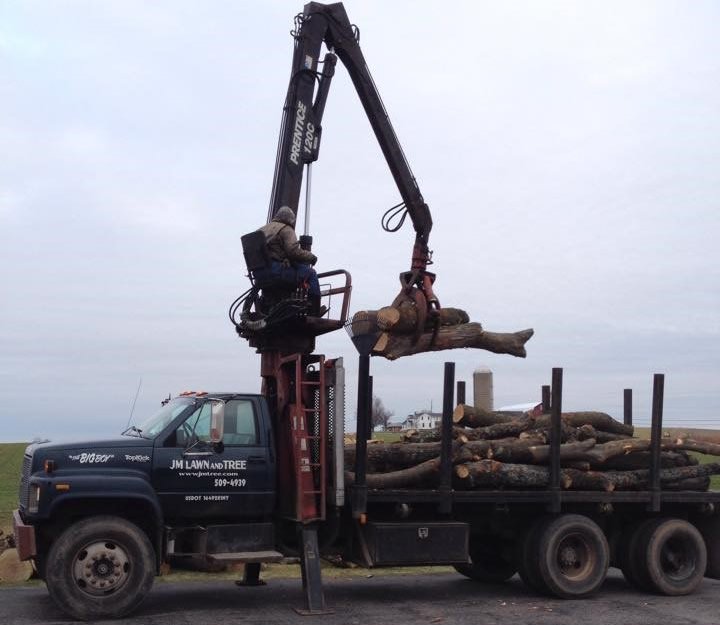 "Big Boy"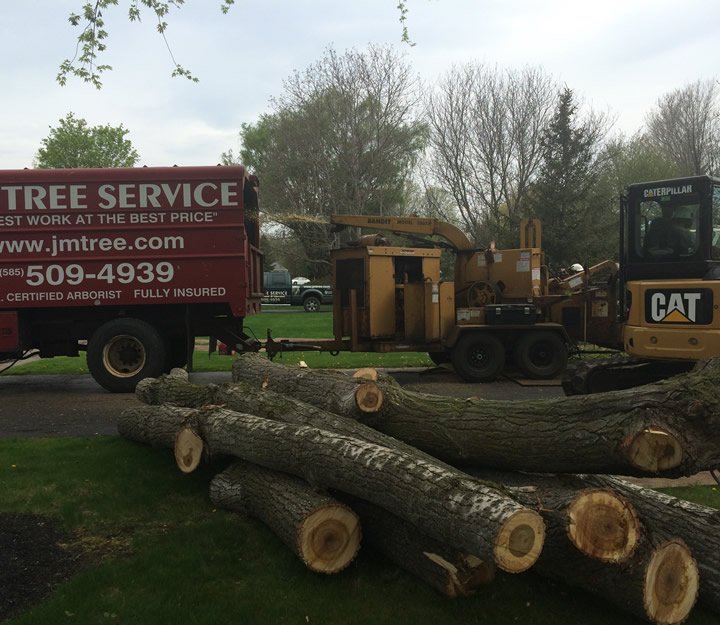 "200 XP Brush Bandit Chipper"
Carlton stump grinder with a 28 inch wheel. It makes quick work of even the big stumps!